About Carlos de Ibarrola – Your Tri-Cities Realtor
Hello my name is Carlos de Ibarrola, I'm a Real Estate Agent serving Port Moody, Coquitlam and Port Coquitlam.
I obtained my Real Estate license in 2007 when I started working with clients throughout Vancouver's Lower Mainland. Recently I've been focusing on the Tri-City area, (Coquitlam, Port Moody and Port Coquitlam), which are located half hour away from downtown Vancouver. I also work in neighboring areas with certain clients.
I believe in honesty and integrity and hold these values high in all my dealings and relationships.
Whether you're an experienced investor or you're buying or selling a home for the first time, my goal is to get you the best possible deal and to drive the best results to you.
Please feel free to call me anytime, I'll be happy to work with you!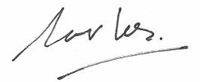 Carlos de Ibarrola - Licensed Realtor
---
Coquitlam Office:
Telephone: 604-474-0158
Fax: 604-474-0157
Address: 1017-1163 Pinetree Way, Coquitlam, BC V3B 8A9
Vancouver Office:
Telephone: 604-569-0909
Fax: 604-568-9206
Address: 2750 East 41st Ave, Vancouver, BC V5R 2X1
West Vancouver Office:
Telephone: 604-281-3000
Fax: 604-281-3001
Address: 201-657 Marine Drive, West Vancouver, BC V7T 1A4
Horseshoe Bay Office:
Telephone: 604-880-8089
Address: 661 Royal Avenue, West Vancouver, BC V7W 2B8
Burnaby Office:
Telephone: 604-559-9593
Fax: 604-628-2282
Address: 212-4885 Kingsway, Burnaby, BC V5H 4T2
Surrey Office:
Telephone: 604-596-8155
Fax: 604-596-3188
Address: 250 – 2411 160th Street, Surrey, BC V3S 0C8
Richmond Office:
Telephone: 778-297-3000
Fax: 604-677-5629
Address: 238-11180 Coppersmith Place, Richmond, BC, V7A 5G8
About Carlos de Ibarrola – Your Tri-Cities Realtor